Introducing Helicon Broadcasting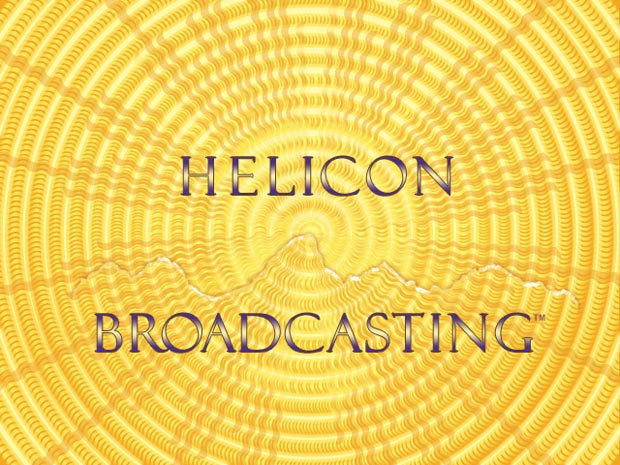 Welcome to Helicon Broadcasting, of The Temple of The Presence, where you can hear free broadcasts of Teachings by the Ascended Masters 24 hours a day, 7 days a week. On behalf of the Ascended Masters and their Anointed Representatives, Monroe J. Shearer and Carolyn L. Shearer, we express our Love and Gratitude for the Presence of God in you, and for your pursuit of the Path of Truth.
Experience for yourself the oasis of Light, Love, Wisdom and Power of the Ascended Masters, Cosmic Beings and Angelic Hosts as they lovingly pour forth their radiation through their Discourses and Dictations — helping you to expand your understanding and awareness of Cosmic Law, of your own divine Identity and inheritance, and of the means whereby you can attune to your own Higher Self and win the Victory of your Christhood.
Helicon Broadcasting offers live online video and audio broadcasts of The Temple's events as well as on-demand broadcasts of recent events and selected archived events from the past. These broadcasts are supported on PC, Mac, iPhone, iPad and Android devices.
Live Broadcasts
Live video and audio broadcasts are available on the Helicon Broadcasting Live Broadcast page. These live broadcasts include Sunday Services, Quarterly Conferences, Mother Mary's Healing / Violet Flame Rosary on Wednesday evenings, and a number of special celebrations throughout the year. You can view the dates and times of upcoming broadcasts on the Helicon Broadcasting Broadcast Schedule page. Additional information on upcoming special events and Conferences is available on The Temple's Coming Events page.

Recent Replays
On demand replays of broadcast events are available on the Helicon Broadcasting Recent Replays page. The replays are generally available for two weeks following the live event. We encourage those who missed the original broadcast or who are otherwise interested in a specific replay to avail themselves of the replay.
Perpetual Voice
You may listen to Perpetual Voice broadcasts whenever you want, featuring selected audio replays of past conferences, 24 hours a day, 7 days a week. We hope you will find that Perpetual Voice broadcasts provide you a perfect stairway to the Joy and Harmony of the Ascended Master Octaves of Light and Love anytime you need a lift in consciousness! God bless you on your Path Home.
Outreach Classes
Introductory Outreach Classes are periodically offered in an interactive video format. Each module has 3 to 12 classes, that are offerred weekly on Thursday evenings. The Outreach Class schedule is posted on the Coming Events page as soon as it is available. Video replays of the Outreach classes are available on theRecent Replays page through the following Sunday.
Decree Sessions
Torch Bearers can connect to live audio broadcasts of the Decree Sessions preceding the sessions with the Anointed Representatives. There are also Torch Bearer broadcasts of the Emerald Matrix Decree Service on Friday evenings, and the Saint Germain Freedom Rally on Saturday evenings. These two Decree services, as well as the Mother Mary Rosary Services, are archived for Torch Bearers on the Recent Replays page.
Conference Video
Audio broadcasts of quarterly Conference sessions with the Anointed Representatives are available on the Live Broadcast and Recent Replay pages. The Conference broadcasts are available in Video for Conference participants who register online for this service.
Acropolis Video
Acropolis Sophia, the Ascended Master School of Wisdom, is offerred in one week courses following the Quartery Conferences. Active Torch Bearers are eligible to enroll for these sessions to participate either in residence at Morya House on online via the Acropolis Video broadcasts.