The Secret Love Star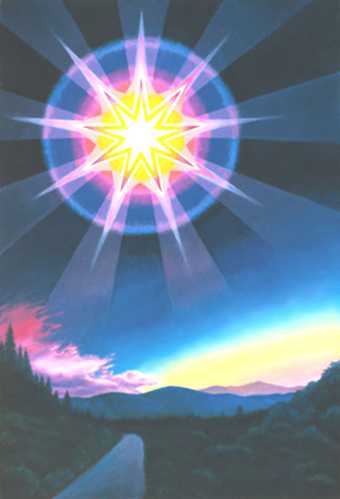 The Secret Love Star is a focus of constructively Qualified Energy of Various Divine Virtues. It is consciously focused by Cosmic Beings as a Reservoir of already Qualified Divine Energy from which the Ascended Masters and Cosmic Beings can draw at any moment when They are required to give assistance and actively intercede for humanity, the Earth, or other worlds. The Light and Sacred Fire of the Secret Love Star can also be invoked by individuals.
This artwork is available for purchase in various sizes online.
---